THE BRITISH Medical Association is calling for healthcare workers to get priority access to fuel amidst supply issues.
There have been reports of some filling stations running dry and having to close, both in Worcestershire, Birmingham and around the country.
The BMA said – with between 50 to 90 per cent of petrol stations without fuel – it was important emergency and essential workers were able to where they needed to be.
The fuel crisis has been caused by a shortage of lorry drivers and reports this morning suggested the Government was ready to call in the military to deliver petrol and diesel to filling stations. Environment Secretary George Eustace later denied that was the case but said military personnel were helping train HGV drivers. The Government insists the fuel is there but no-one to deliver it.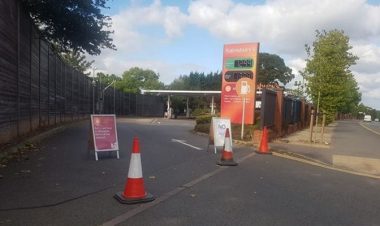 Dr Chaand Nagpaul, BMA council chair, said: "Emergency and essential workers rely on fuel both to travel to work and for their work itself – whether this is to get to hospitals, practices and other healthcare settings, or for ambulances to reach people in urgent need of care and GPs to visit very ill patients at home.
"Everyone will have their own reasons for needing to fill up, but as pumps run dry there is a real risk that NHS staff won't be able to do their jobs, and provide vital services and care to people who urgently need it.
"While the Government has said it is putting plans in place to alleviate the shortage of HGV drivers to transport fuel, the results of this won't be immediate. Healthcare and essential workers must therefore be given priority access to fuel so they can continue their crucial work and guarantee care to patients."
Over the weekend, West Mercia Police appealed for drivers to avoid panic buying.
The force posted on Twitter: "We are aware of queuing drivers at some petrol stations which in some areas is causing congestion.
"We encourage everyone to act responsibly and keep our roads clear for us to respond to those that need our help."