MORE than 1,000 sets of scrubs have now been created for staff at Worcestershire hospitals thanks to a community campaign organised by seamstresses and fund-raisers.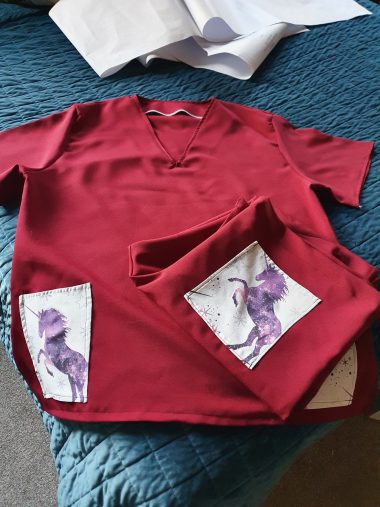 But 2,000 more are needed to cope with the demand for orders as frontline staff at hospitals and care homes tend to patients affected by Coronavirus.
The For the Love of Scrubs drive was launched nationally by a nurse who saw a need for the clothes which go under the personal protection equipment, as well as the PPE itself.
The Worcestershire For the Love of Scrubs was launched a month ago by Katie Powis and Sian Warran and now, four weeks on, more than 400 seamstresses have been busily sewing to take the number created into quadruple figures.
A total of 600 have already gone to hospitals and care homes in the county but more orders have come in.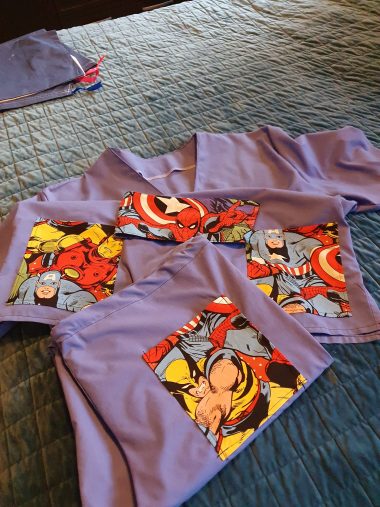 Sian said: "I had a lot of spare time on my hands so wanted to do something useful and agreed to help with the group.
"But I never thought we would get a reaction like this – it has been phenomenal."
Sian was planning to do some sewing but, because of all the work she has been doing behind the scenes, has not yet had chance to get any done.
"Luckily we have enough seamstresses working hard at their sewing machines during the daytime and in the evenings."
More than £10,000 has been donated by generous people across Worcestershire to ensure there was enough cash in the pot to buy the materials needed.
The fabric needed does not come cheap and each set of scrubs cost between £15 and £35 to make.
Anyone wanting to find out more about the scheme can visit worcestershirefortheloveofscrubs.co.uk where they can also click through to the fund-raising page to donate.