PEOPLE can take a trip back to Christmases of years gone by at Bromsgrove's Avoncroft Museum this weekend.
On Saturday and Sunday, December 11 and 12, a variety of re-enactors will be at the venue showcasing Yuletides from several different eras.
The Lypetts Household will take up residence in the Bromsgrove Town House – the medieval house which was the first to be rescued by the Museum. They will recreate a Tudor-style Christmas, with preparations for the 12 days of Christmas and Twelfth Night celebrations.
The Ragged Victorians are back in the Tollhouse, with middle class men and women mingling among the lower classes – creating a window into the past and showing how the different classes would have celebrated – or just survived – Christmas.
A couple of 1940s families will take up residence in the Prefab and the Nailers' Cottage to demonstrate Christmas on rations, and the make-do-and-mend spirit. First World War troops will also be showing the spirit of Christmas in 1914.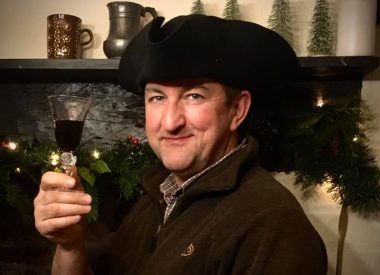 Throughout the day there will be live 1940s music performed by Kitten von Mew, plus a historic market selling all sorts of unique artisan gifts, from chainmail jewellery, to mead, to deliciously spicy chocolates and items of blacksmithery!
Hot food and drink will be on hand through a 1950s style Diner.
On Saturday the museum will stay open until 8pm, to give visitors some extra shopping time. Anyone with daytime tickets is welcome to stay on into the evening.
This event is in partnership with the Artisans and Re-enactors Market.
To ensure Covid-safety – most activities will be occurring outdoors on this open-air museum site.
Visitors need to wear masks indoors if they are able to do so and there will be hand sanitising points.
Visitor numbers are limited so booking in advance is recommended to guarantee entry. Entry tickets are staggered every 30mins to avoid a rush on arrival, but once people are in, they can stay as long as you wish.
Zoe Willems, the Museum's Director, said "It's been a tough year for Avoncroft Museum, with significant staff redundancies early in the year, followed by the terrible vandalism in May.
"We haven't let any of this beat us though, and can celebrate not only being open, but putting on a new event for this Christmas – a Christmas Through Time.
"We hope this brings something a bit different to Bromsgrove, and that people will enjoy visiting as a change from the usual Christmas fare."
"For more information about Avoncroft Museumm visit www.avoncroft.org.uk. or email collections@avoncroft.org.uk