PASSENGERS travelling to and from Birmingham New Street Station are being urged to pre-plan their journeys over the festive period ahead of the return of the Frankfurt Christmas market to the town centre.
West Midlands Railway is advising customers to prepare for trains and stations being busier than usual by allowing plenty of time and planning their journey options before heading out.
Last year, 231,000 people travelled to or from New Street on the opening Saturday of the markets opening which set a new record for the station.
Network Rail's station manager at Birmingham New Street, Patrick Power, said: "The Christmas market and festive season are great for Birmingham but marks the busiest time of the year for Birmingham New Street station.
"Our advice to passengers is allow extra time to make your train, don't rely on your last service and check before you travel.
"There will be extra staff in place across the station to provide advice and information and help keep passengers safe."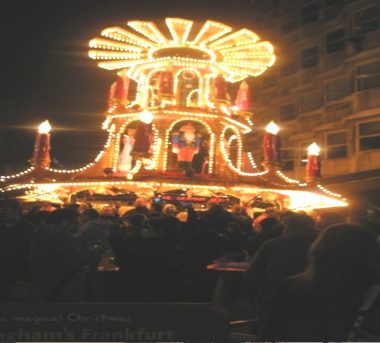 Andy Camp, commercial director for West Midlands Railway and London Northwestern Railway, said: "Travelling by train is a great way to get to and from the city centre during the festive season.
"Trains and stations will be busier than usual over the next five weeks, so there may be queuing systems in place at Birmingham Snow Hill and other stations.
"These will help keep people moving safely through stations and onto trains.
The Frankfurt Christmas Market, which runs until December 23, has been coming to Birmingham for more than 15 years and is the centrepiece of the city's festive events.
The signing of Frankfurt-Birmingham Partnership Agreement in 1966, began an unprecedented period of collaboration between both cities that has resulted in numerous joint projects and collaborations.
The market offers a range of goods and gifts, including  handcrafted decorations, toys, and jewellery.
People also flock there for the tempting food and drink, such as pretzels, schnitzels and bratwursts, along with glühwein, weissbeer, or hot chocolate.
Story by Ryan Smith.