A NEW network of county community champions has been launched at Worcester Cathedral.
The Worcestershire 1000 features organisations, companies and individuals from all across the county and aims to raise the profile of Worcestershire as a great place to live, visit, work and invest.
The new approach has been developed by local businesses working alongside the Worcestershire LEP, Worcestershire County Council, Worcestershire Ambassadors and the University of Worcester.
The launch event introduced supporters of the network and some of the Worcestershire 1000 first members, including the Lord Lieutenant of Worcestershire Lt Col Patrick Holcroft, former England and Worcester Warriors rugby player turned business owner, Nick Baxter and Iona Darroch, Severn Stars and England Roses netball player.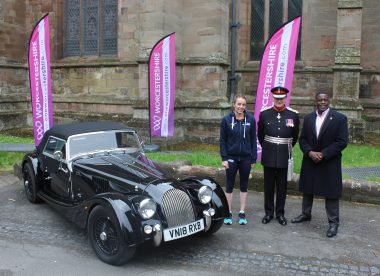 Lt Col Holcroft said as the Lord Lieutenant of the county, which had been his home since he was a boy and his family before that. he wholeheartedly welcomed the scheme and was delighted to support it and its aims."
Coun Ken Pollock, Cabinet Member with Responsibility for Economy and Infrastructure, said: "Worcestershire has one of the fastest growing economies in the country.
"This is a fantastic opportunity for us to promote the county as a great place to do business, with many opportunities for investment."
He was proud to be part of the project and raise the profile of the county which really had something for everyone.
It is hoped the Worcestershire 1000 will give the county a stronger voice and contribute towards growing the local economy.
Gary Woodman, Chief Executive of Worcestershire LEP, said he was delighted with the positive response to the 'Worcestershire brand' from local businesses, organisations and the county's well-known sporting figures.
"We're proud to be a part of this brand community, to help raise the profile of the county particularly for the purpose of increasing inward investment and supporting Worcestershire's growing businesses."