THREE friends are taking on the British Bangers Rally from Sunday to Friday in memory of Alvechurch boy Finlay Church who lost his battle with a brain tumour four years ago.
Martin Reeves who grew up in Kings Norton but now lives in Halesowen, Darren Cutler from Bartley Green, Brett Taylor from Romsley and Lee Kemp, from Kings Norton, will be driving 2,500 miles in their dragon-themed Honda Accord which was bought for £250 and already has 250,000 miles on the clock.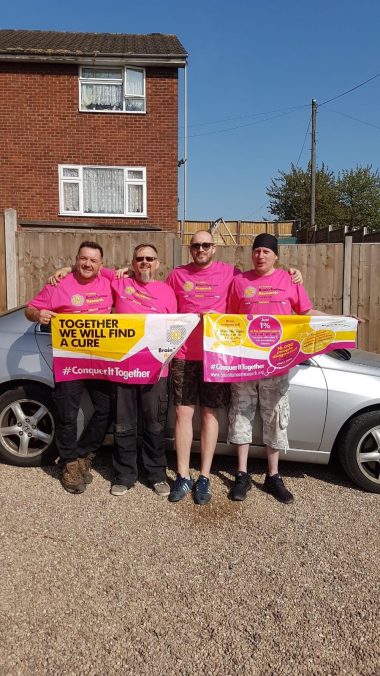 Dressed as knights they will leave Birmingham on Sunday and travel through France, Germany, Italy and then Spain, including Valencia and Barcelona, before reaching Benidorm where the challenge ends.
In Italy they will take on the Stelvio mountain pass at an elevation of 2,757m above sea level where the trio will be hoping the brakes do not fail.
Martin's son Harley was in the same class as Finlay at Alvechurch Middle School and his other son Max is the same age as Fin's brother Kenzie.
Fin's mum Penny Church told The Standard: "They approached us about it and asked what Fin was into so they could theme the car.
"We told them he loved cars, karate and dragons and when I saw the car I was amazed – Fin loved things out of the ordinary and would have absolutely adored it."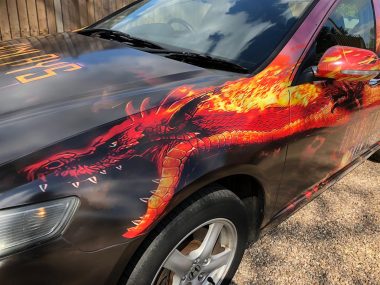 The wrap-around on the car was created by Seven Star Wraps for free.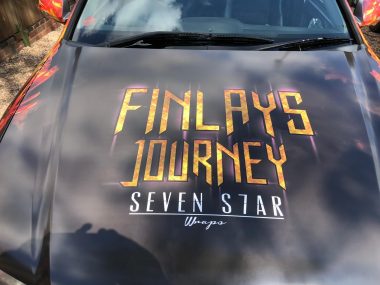 Martin said: "I remember how shocked and devastated everyone in the community was by Fin's diagnosis and, moved by his story, I wanted to do my bit to support his family.
"The British Banger Charity Rally seemed like a fantastic way to fund-raise while also having a bit of fun.
"I'm feeling very excited and can't wait to drive around Europe.
"The car has been magically transformed into a thing of beauty.
"I can't believe how amazing it looks."
The team thanked Seven Star for making their vehicle their dream car and Brightwells in Leominster for donating £1,000.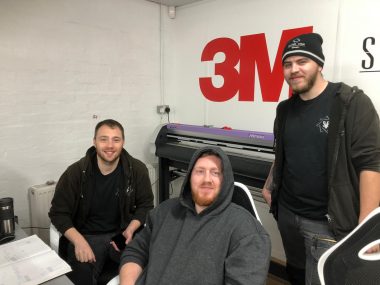 The four have set themselves an ambitious target of £2,740 which would fund one whole day of research at one of Brain Tumour Research's 'Centres of Excellence'.
"I'm a bit of a petrol head and a mechanic but I've never done anything like this before.
"Any amount we can raise would be hugely appreciated by the charity and of course Finlay's family," added Martin.
Fin, a former Pride of Birmingham winner, died 17 months after his diagnosis with a glioblastoma multimforme in November 2015, aged just 11.
His parents Penny and Wayne have continued their son's legacy and have fund-raised more than £182,000 for the Brain Tumour Research charity.
Visit www.justgiving.com/fundraising/britishbangersforfinlaysjourney for more on the challenge and to donate to the cause.