THE CONCEPT of 'growth' was explored by budding scientists at Hanbury C of E First School.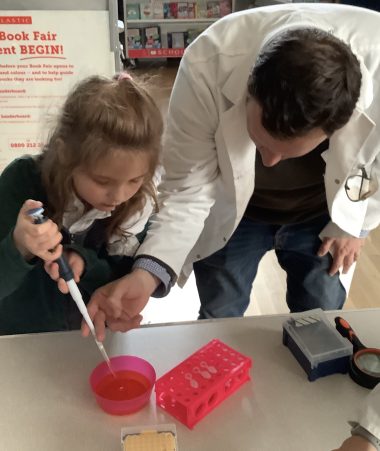 As part of National Science Week, a host of visitors came into school to talk about what they do, leading to some fantastic experiments for the pupils to take part in.
Engineers, farmers and biologists were all on the inspirational guest list, showing students how they could carve themselves a science career.
They brought in their everyday equipment for the children to try out, including a large tractor which took up most of the car park.
Tiny cells were examined through a very powerful microscopes and live lessons from the NFU taught everyone about life cycles, oceans and microhabitats.
Pupils also made their own terrarium after a great demonstration by Ben and sunflower, radish and lettuce seeds were planted while some students 'grew' their own gummy bear.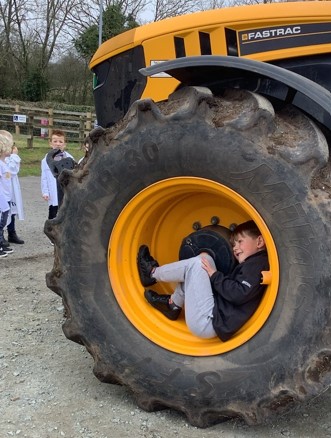 Science-inspired costumes also made their way in – lab coats, fruit, veg and even an astronaut.
Teachers also organised experiments for their classes which gt to try planting a seed-head, engineering a pasta tower, making a rainbow walk, transforming custard into ice cream and – the messiest of all – walking on eggshells to test their strength.
Science co-ordinator Rachel Guest said: "Taking a week off timetable to explore part of the curriculum in such an exciting way has a real impact on the children.
"I wouldn't be surprised if this year's Christmas lists include microscopes or giant tractors.
"A huge amount of work has gone into making this year's Science Week one of the very best.
"It has been wonderful hearing so many questions being asked, seeing the determination and watching the reactions on the faces of everyone who has taken part.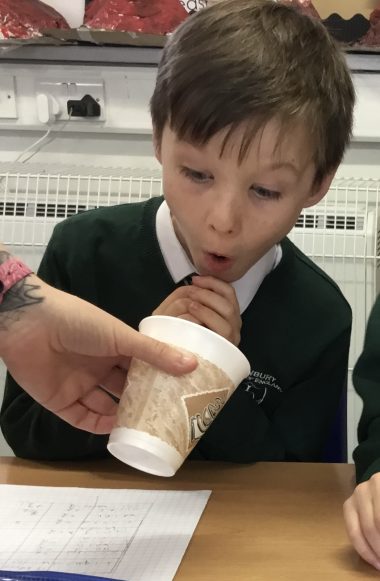 "Who knows where this experience will take them?"