A DRIVER has been charged and remanded in custody after officers had to force their car to stop in Hopwood.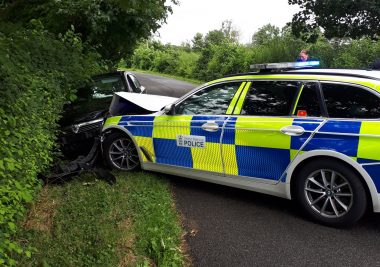 The Vauxhall Astra, which was on cloned plates, failed to stop which led to a dangerous pursuit.
Officers from Worcestershire Operational Policing Unit chased down the vehicle and made the decision to use tactical contact to stop the motorist in their tracks.
The Astra was forced into a ditch by the police vehicle with both sustaining serious damage following the incident on Sunday.