We are a nation of pet lovers and today (February 20) we get to celebrate it. Send us a pic of your cool cat, perfect pooch, beautiful bird or happy horse on social media – we'd love to see them!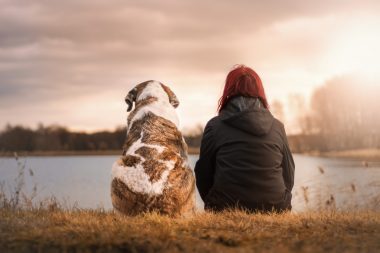 National Love Your Pet Day is the annual celebration of your beloved companion and a day when you can spoil them even more than you usually do.
Take them for an extra long walk, buy them a new toy or give them a special treat and show them how much they mean to you and your family.
Pets have been a part of human life for thousands of years. Since our first steps into civilisation, animals have been right there alongside us.
And look at those cute furry, scaly and feathered faces! Who could blame us?
Nobody really knows which animal was mankind's very first pet. But we do know one animal, the wolf, lived alongside early humans for centuries.
Even as far back as 12,000 years ago, dogs and cats were buried in their human counterparts' graves. It seems even early humans had a deep attachment to their four-legged friends.
According to recent statistics 51% of UK adults currently own a pet.
26% of UK adults have a cat with an estimated population of 10.9 million pet cats.
24% of the UK adult population have a dog with an estimated population of 10.1 million pet dogs.
2% of the UK adult population have a rabbit with an estimated population of 1 million pet rabbits.
But whether you have a dog, cat, snake, fish, parrot, rabbit, donkey or an even more unusual animal… the important thing is to let them know how much you love them with an extra bit of fuss and attention today.
If you love pets but don't have any you could still get involved by calling your local RSPCA or pet rescue centre and making a small donation of food or treats. 
Happy Love Your Pet Day!