THERE are a variety of Easter-themed activities and events going on across Bromsgrove, Droitwich and Birmingham in the next fortnight.
Artrix
Over the Easter Bank Holiday Weekend, the School Drive venue will have a variety of live music, film and family activities to keep people of all ages busy.
On Thursday, April 18, there will be a cinema screening of Northern Ballet's The Three Little Pigs (U) at 11am with playful characters and spellbinding music, this adorable ballet screening is sure to have little ones dancing with excitement, all the way home.
Also, April 18, there will be live music and anecdotes from Chris Difford of Squeeze in the Auditorium at 8pm with Chris Difford – Up The Junction.
On Good Friday, April 19, the family fun begins with Dizzy O'Dare's Giant Balloon Show in the Artrix foyer. At 11am and 1pm Dizzy O'Dare will be taking everything you know about balloons, and twisting it into a highly entertaining show for the whole family. Expect balloon sculpting and high energy comic performance!
There's more comedy from 7.30pm on Good Friday in The Studio with popular stand-up Stuart Goldsmith and live music at 8pm in the Auditorium from the high-energy Urban Folk Quartet.
The festival feel continues on Saturday, April 20, with Street Food from Fuso available in the foyer from 12.30pm to 4pm. Throughout the morning there will also be opportunities to 'try before you buy' some of Artrix's most popular workshops, including Singing, Drawing and Belly Dancing!
At 11am on Saturday, April 20, there will be the screening the popular animated sequel How To Train Your Dragon – The Hidden World (PG), followed by a FREE live acoustic session in the foyer from local singer/songwriter Dan Whitehouse.

Dan will return later in the evening along with his band and special guest Rosie Tee for a gig in the Auditorium at 8pm and in The Studio at 8pm there will be live music from family trio Robinson-Stone.
Easter Sunday, April 21, there will be a screening of the new adventure film The Kid Who Would Be King at 11am followed by a FREE live music event in the foyer from 1pm to 3pm from local musician Dan Greenaway.
The Artrix Easter Weekender is rounded off on Easter Monday April 22 with Pop Up Theatre's Oleanna at 7pm and finally with a screening of Kenneth Branagh's latest Shakespearean tale All Is True (12A) at 7.30pm.
Call 01527 577330 or visit artrix.co.uk for more information or tickets.
Birmingham Museum and Art Gallery
There will be something for all ages at the museum and art gallery, including a number of Leonardo da Vinci-themed things to do.
On Tuesday, April 16, there will be Toy Hack – Cute or Creepy toymaking where people can make something cute or creepy.
On Thursday. April 18, there will be a Discovering Leonardo – a Leonardo Da Vinci family workshop.
On Friday, April 18 there will also be the Discovering Leonardo workshop, along with Emoji mask-making – a craft make and take session.
On April 23, there will be the chance to handle objects in Rachel Maclean's weird and wonderful world collection an Emoji Badge make and take craft sessions.
On April 24 there will Marvellous Machines where visitors can construct their own moving machines and decorate them and Silly Scribbles and Leonardo's Lego, making art with Lego.
On April 25 there will be junk modelling on the theme 'Incredible Inventions' and ZooLab Animal Handling Workshops.
And on April 26, there will be Emoji Masks make and take craft sessions.
For more on the individual activities, including times and prices, visit www.birminghammuseums.org.uk/bmag for more on Birmingham Museums.
Avoncroft Museum –
Spring, Easter celebrations and Knights and Dragons
Spring is in full bloom at the museum and between Tuesday and Sunday, April 16 and 21. Visitors can look out for all kinds of animals returning to the site after the long winter. There will also be a range of crafts, activities and an Easter trail.
On Easter Monday there will be a host of events and activities going on all day.
Then from Tuesday, April 23, to Friday, April 26, there will be Knights and Dragons themed events, including a dragon trail.
Droitwich Heritage Centre
There will be an Easter-themed craft session for children aged between five and 11 from 10.30am and 1pm on Wednesday, April 17.
Visitors will be able to make Easter Bunny masks, Easter bunting and other crafty Easter momentos.
There will also be quizzes – word scrambles and crossroads.
The session will cost £1.50 per participant.
Churchfields Farm, Droitwich 
THERE will be a host of Easter activities for families at Churchfields Farm in Droitwich over the Easter bank holiday weekend.
Youngsters can have breakfast with the Easter Bunny between 9am and 11.30am on Good Friday, Saturday, April 20, Easter Sunday and Easter Monday.
Children will receive a chocolate egg, and grown-ups are encouraged to bring a camera to capture Easter-perfect snaps.
There are also a number of fun workshops being held over the weekend and throughout the school holidays – including Pampered Ponies, Lego Brix Party, Jumping Clay, Build a Bear Club, Jumping Clay, Sand Art, Paint that Pot, My Little Pink Shed, Maria's Bookshop and Made by Crafty Me which are all running sessions.
Churchfields is free throughout the year and features a cafe, selling its award-winning ice cream.
And there is a playground and free parking.
Visit www.churchfields-farm.co.uk for more information on everything going on.
Forge Mill Museum, Redditch
There will be plenty of Easter fun including an Easter egg hunt with the chance to win a chocolate prize between 10am and 4pm on April 19 and 20.
There will be an 'Ancient Wisdom' exhibition until April 28, based on the ideas and discoveries of the ancient world. Visitors will be ablt eo build an aqueduct, use a Roman lock and key and write their name in hieroglyphics.
There will also be the chance to meet Roman soldiers on April 27 and 29.
GCB Falconry, Belbroughton
The will be an Owl Encounter session at 3pm next Sunday, April 21.
The two-hour session is suitable for people of all ages and families.
Visit GCB  Falconry's Facebook PageFacebook Page for more information.
Harvington Hall
There will be plenty of medieval revelry this Easter Bank Holiday weekend. On Sunday Sunday, April 21, and Monday, April 22, between 11.30am and 3.30pm.
The hall will be filled with Medieval music and dancing. Talented re-enactors will demonstrate the arts of archery and cooking in the Middle Ages, log fires will be roaring in the Great Kitchen, and volunteer guides will reveal the Medieval origins of the Hall beneath its great Elizabethan coat.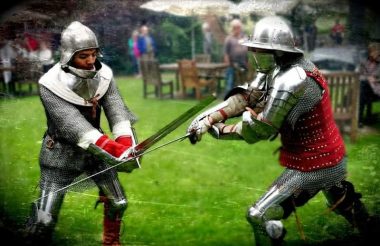 Guided tours will run throughout the day, and visitors will be able to discover the many secret priests' hiding places throughout the Hall. The Moatside Tea Room will also be open for refreshments, light lunches and homemade cakes.
Call 01562 777846 or visit www.harvingtonhall.com for more information.
Pets at Home, Bromsgrove
There will be fun activities for children aged from five to 11 including My Pet Pals workshops between now and April 28.
The 30-minute sessions, from 11.30am at the store, will focus on caring for small furries, such as guinea pigs, gerbils and rabbits, teaching children the responsibilities of owning them, how children should interact with them and how rewarding these pets can be.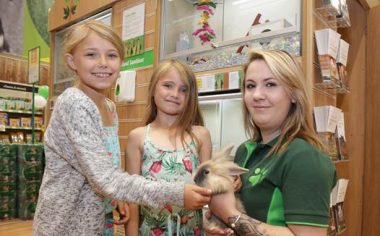 All children attending workshops will receive an exciting activity book, pet stickers and colouring sheets.
Visit petsathome.com/petworkshops for more information.
Rubery Library
Spoz – aka Giovanni Esposito – will be running a free Easter Poetry Session at from 2pm to 3pm on Tuesday, April 16.
Places are free but need to be booked at the library.
Selly Manor
From 10am to 5pm from Monday through to April 26 there will be plenty of Easter activities at Selly Manor.
There will be an Eggcellent Easter Egg Hunt with visitors, once they have followed the clues and finished, get a prize.
There will be a variety of Easter themed craft activities including making a brilliant bunny hat, daffodil bookmark and chick out the super Easter card activity!
There will be fun-filled garden games, the chance to smell flowers in the garden and look out for all the spring wildlife about!
And of course the admission includes entry to the beautiful Tudor manor house.
Admission is £4 for adults, £3 for children and £2.50 for children. Family tickets available.
Visit https://sellymanormuseum.org.uk/events/2019-04-16/the-selly-manor-easter-egg-hunt for more information.
St John's Church, Bromsgrove
There will be Easter family craft sessions from 10am to 1pm at the church.
As well as the crafts there will be storytelling, face-painting, music and nail-making.
The sessions are free and all children need to be accompanied by an adult.
Think Tank
There will be plenty of science eggs-ploration for young people to do at the Think Tank, including a Dino Egg Hunt.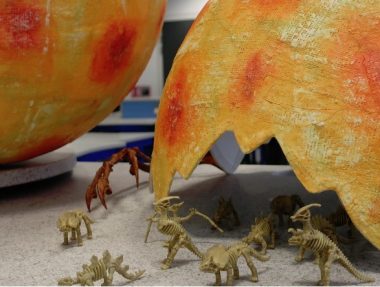 Visit birminghammuseums.org.uk/thinktank/ for more information, times and prices.
Weoley Castle Ruins
There will be the great Easter Egg Hunt from 11am to 3pm on Easter Sunday, April 21.
Then on Friday, April 26 between 11am and 2pm there will be a puppet-making craft session.
Visit www.birminghammuseums.org.uk/weoley/whats-on for more information.
West Midlands Safari Park
There will be an Easter Eggstravaganza at the attraction everyday until April 28.
There will be a variety of activities for Eggsplorers, including an Easter trail following gigantic Easter eggs to earn a chocolatey treat.
There will be on-site competitions along with the four-mile safari, the Land of the Living Dinosaurs, Ice Age, Boj's Giggly Park, Discovery Trail, Penguin Cove, Sea Lion Show, Twilight Cave, Creepy Crawlies, Aquarium, Friendly Animal Encounters, Reptile House, Hippo Lakes, African Village, Meerkat Mayhem and Lemur Woods.
Visit wmsp.co.uk/Easter for more.
Wythall Transport Museum
There will be a friendly welcome to the museum this Easter Bank Holiday with classic bus rides on offer and an Easter Bunny Hunt. One child goes free with every paying adult.
The museum is open from 10.30am to 5pm on both Easter Sunday and Bank Holiday Monday and the museum is open on extra dates in the holidays – from 11am to 4.30pm on Saturdays, April 20 and 27.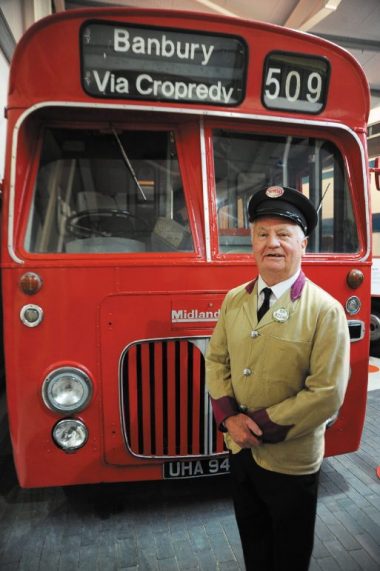 The museum boasts around 100 classic buses, coaches, milk floats and bread vans while the exhibition hall takes visitors through the decades with films, games, and a bus cab that makes all the right noises when you press the start button.
Visit wythall.org.uk for more information.