WEBBS of Wychbold has unveiled its new event for Christmas – The Enchanted Gardens fairytale light trail.
Families and people of all ages will be able to immerse themselves in a fairytale world with the magical pathway in the beautiful Riverside Gardens.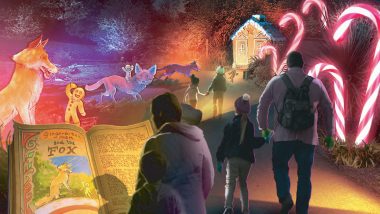 Webbs has had an illustrator draw by hand characters from much-loved, traditional fairytales and the characters are being brought to life with a mixture of stunning lighting, giant lanterns, projections and enchanting sounds.
The first stop on the multi-sensory route are the fairy gardens where Thumbelina finally found happiness with her prince. The orchard will be aglow with toadstools of different sizes and colours as fairies dart in and out of the trees chattering away between themselves.
Next up, people can stroll through the bright, stripy candy canes along the riverbank, past the picture-perfect gingerbread houses and encourage The Gingerbread Man to 'run, run, as fast he can'.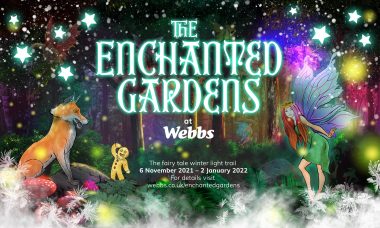 The jewel-lit woodland features forest animals which come out at night and visitors can search for the candy-cane cottage buried deep in the woods. But they should beware the giant on the hunt for his golden goose.
Finally, the trail leads participants to stop by Santa's snow-covered workshop and house at the north pole where children will be able to chat to Santa and his elves in their busy workshop and take some festive photographs to remember the occasion.
In addition to the light trail, Webbs' traditional grottos will be running at West Hagley and Cheltenham for children to meet Santa and take away a gift.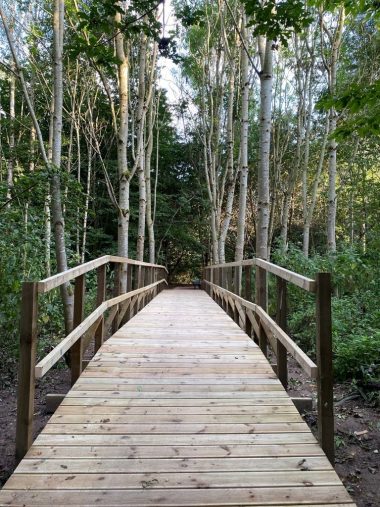 Ed Webb said: "We are very excited to bring a new and very special Christmas experience to Webbs of Wychbold.
"With the uncertain climate, we had to adjust our Christmas offering this year to keep everyone safe. However, we have invested heavily, extending the Riverside Gardens into the woodland beyond, to ensure that The Enchanted Gardens is a magical experience for all the family to enjoy."
The Enchanted Gardens runs from November 6 to January 2, giving people plenty of time to explore the new festive offering.
A family of four is £50 off-peak and £55 at peak times.
Children aged two and under are free.
The grotto runs at West Hagley from November 13 and Cheltenham from November 20.
To book tickets visit www.webbsdirect.co.uk/whats-on/