HEALTH chiefs have been recognised as 'Employer with Heart' after being named one of the first to offer paid leave for staff undergoing fertility treatment or who experience baby loss or premature birth.
Worcestershire Acute Hospitals NHS Trust has put in a place an extended family leave policy to ensure colleagues have the time and space to process, grieve and begin to heal at a time when needed the most.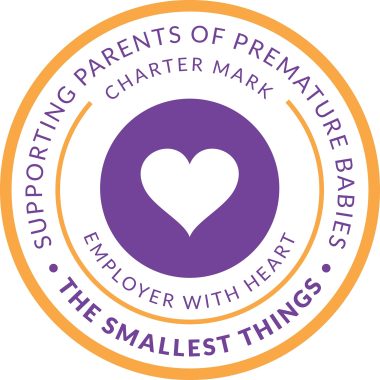 Trust bosses have also signed The Smallest Things' Charter which supports staff through early childbirth and has now introduced a new extended family leave policy.
Under the policy, up to 10 days paid leave will be paid to a pregnant member of staff who loses their baby before 16 weeks with five days paid leave for a partner who works at the Trust.
This includes, but is not limited to, miscarriage, stillbirth, abortion, ectopic pregnancy, molar pregnancy and neonatal loss.
Any pregnancy loss after 16 weeks will see the pregnant member of staff and their partner entitled to the same maternity/paternity leave and pay as if the baby had survived.
Staff members who give birth before 37 weeks will be paid in full and will receive paid leave from the date of birth up until their expected week of childbirth and two weeks paid leave for partners in addition to paternity leave.
Up to five days paid leave per cycle of fertility treatment will be paid for each partner, including partners who are supporting a surrogate in their fertility treatment.
Justine Jeffery, director of Women and Children's Services, said: "These changes allow them to have non-pressured time to enable them to process, grieve, heal and adjust to the life-changing events they have experienced.
"It also starts to break the taboo around these subjects and offers support and training to line managers to have helpful conversations with staff whilst they are off work and planning to return to work.
"This is a real opportunity to do the right thing and make a difference in a positive way to support our colleagues in line with our strategic objective of recruiting and retaining the best people.
A member of staff, who went through fertility treatment and a miscarriage herself, was among those to welcome the policy.
"Being diagnosed with infertility and then proceeding to have fertility treatments and then suffering with miscarriage has been the most lonely and difficult experience I have gone through," she said.
"I honestly think it is impossible to go through fertility treatments whilst working full time with no adjustments.
"The policy means so much. It does mean what I have gone through, and what others will, is important, and it is hard – and that is being recognised," she added.
In addition to the Family Leave policy, the Trust is also working on a series of webinars staff can join to discuss and learn about wider issues facing families such as menopause, fertility treatment, pregnancy, pregnancy loss, early childbirth, and domestic violence.
It has also partnered with SANDS – the leading stillbirth and neonatal death charity in the UK – to provide support packages for colleagues.