Harley Ultrasound is using its current infrastructure to provide private COVID-19 testing to those who would like to test for the virus in the comfort of their own home or work.
COVID-19 Test offer a range of testing for the coronavirus, including Rapid Test Kits and PCR Tests. Their mission is to help reduce pressure on the NHS and prevent the spread of COVID-19 by giving private organisations access to testing.
It is agreed by scientists and government officials worldwide that rapid testing is paramount to controlling the spread of the coronavirus. Currently, the UK government are concentrating their testing efforts on frontline workers and those who are critically ill. Furthermore, many people are required to travel long distances to undergo essential testing. This means that it may be a long time before private organisations have access to important COVID-19 tests.
COVID-19 Test can provide your organisation with PCR Tests and Rapid Test Kits so that you can ensure your employees are safe to work. There is no need to travel to undertake these tests, and you will receive a pre-test and post-test consultation along with advice from medical professionals.
With COVID-19 Rapid Testing, you can see results within 15 minutes. Undertake COVID-19 Testing to reassure your employees that they are not spreading COVID-19 to colleagues and customers and help to reduce pressure on the NHS.
Prices for COVID-19 Rapid Testing start from £24.75.
These rapid tests are CE marked, and comply with EU Conformity Regulations, as well as ISO 13485 Medical Directives. The kits have also been registered with the MHRA. Rapid Tests are not yet approved by Public Health England for home testing; however, COVID-19 Test provide a range of services that they are legally allowed to provide on the guidance of the MHRA. The laboratories that COVID-19 Test have partnered with have authorisation from the FDA to use these tests for emergency use.
While many other governments have allowed the use of home testing antibody kits for the general public, the UK government will be introducing these tests in the coming months, predominantly for NHS staff and key workers rather than the private market.
COVID-19 Test are able to offer the following services:
COVID-19 PCR Tests            
PCR tests are currently being used by the UK government to determine who is infected with COVID-19. The PCR test involves taking a swab of the nose or throat and sending this off to a laboratory for examination. The sample is analysed by medical professionals to determine if genetic material that is linked to COVID-19 is present.
PCR testing is the most accurate method of testing for COVID-19. COVID-19 Test have partnered with government approved laboratories to be able to provide the best service. All those who undergo PCR testing will receive results within 48 hours and will be given official documentation from the laboratory. Clients will also receive a pre-test and post-test consultation to clarify results and discuss the next steps.
This method of testing is simple, and only requires your staff to take a sample and send this off to the laboratory in the envelope provided.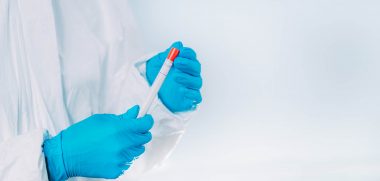 COVID-19 Antibody Tests
Serological COVID-19 rapid antibody tests identify the presence of Immunoglobulin M (IgM) and Immunoglobulin G (IgG) antibodies that are specific to the coronavirus. This implies whether a person has had COVID-19 and if they have built up immunity to it. In contrast to PCR testing, rapid antibody testing uses a small blood sample, and produces results within 15 minutes. Please note that this test provides an indication only, and further testing is required to give a conclusive diagnosis.
All those who undergo COVID-19 antibody testing will receive a pre-test and post-test consultation to ensure that the test is carried out correctly, and to discuss results.
These COVID-19 antibody test kits are only for professional use, healthcare establishments and organisations.
Check out this video explaining the process: https://www.youtube.com/watch?v=FzV40bNLtNU
Workplace Testing
COVID-19 Test offer Workplace Testing. A Healthcare Professional can visit your premises to carry out COVID-19 rapid antibody testing. By doing so, you can ensure that staff are tested correctly, and you will be able to discuss any concerns with the Healthcare Professional during their visit. Rest assured, the Healthcare Professional will maintain social distancing measures at all times, and will be wearing all of the necessary Personal Protective Equipment.
Alternatively, if you would like to conduct Workplace Testing yourself, a Healthcare Professional or nominated employee within your establishment can undergo an online training course. This course should not take longer than 45 minutes, and your staff member will receive certification after completing the course which enables them to administer Workplace Testing.
If you choose to go ahead with Workplace Testing, you will need to have a room or space that is at least 5 metres away from staff, with a table and two chairs.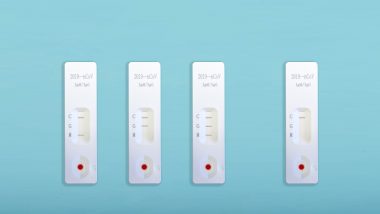 In-Clinic Testing
In-Clinic COVID-19 Testing is available at multiple sites across the UK. The rapid antibody test is performed by a Healthcare Professional who will be wearing all the appropriate Personal Protective Equipment. By undergoing In-Clinic COVID-19 Testing, your employees can be reassured that the tests are conducted correctly, and they will be able to discuss any concerns with the Healthcare Professional.
During In-Clinic COVID-19 Testing, a blood sample will be taken and examined to determine if antibodies related to COVID-19 are present.
Doorstep Testing
COVID-19 Test offer Doorstep Testing across the UK. A Healthcare Professional will conduct a Rapid Antibody Test on your doorstep, while wearing all of the relevant Personal Protective Equipment. Your employees will receive paperwork detailing their results and will be able to discuss any questions with the Healthcare Professional. Social distancing measures will be adhered to in order to ensure the safety of all parties, and any testing components will be taken away and disposed of by the Healthcare Professional.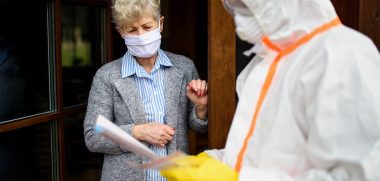 You can find out more about COVID-19 testing services on COVID-19 Test's website: www.covidvirustest.co.uk. You can also give them a call on 0207 1646 955.