To achieve more and focus on more while utilising AV control systems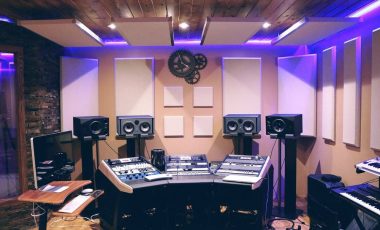 Technology has created a perception of how the world would be in the future from now.
How high-grade techie tools will be made to suit every need of individuals. With this knowledge, we have dig in to generate information regarding the AV control system and why people believe the hype and its benefits over other technological tools within its range.
To a household, the term AV control system may not make sense but in a modern work environment. However, this does not mean that AV systems or equipment aren't used in the home.
AV is an abbreviation for audiovisual, people who use it more are accustomed to the abbreviated name than its full name. Therefore, it is any technological tool that complements the approach human used to work and communicate, such as interactive display, projectors, audio devices, and video communication.
AV control system is a multifaceted tool that provides extreme control privilege to an operator to control and facilitate collaboration between different communication mechanisms. In the working environment, it enhances individual efforts and promote seamless communication among employees and management.
AV Control Systems; Are They Really Good?
The simple answer is yes! Because if it isn't that good, most organisations won't utilise it. It is quite easy to use; it makes more sense for an individual to operate it rather than hire a company that specialises in handling the system.
End users love a product that they can easily use without the interference of a third party. However, a third party can come into the picture if a technical fault is identified. The core function of the AV control system is to connect humans, then its effectiveness is sure.
To gain additional knowledge, learn more about AV control systems here.
---
This is a sponsored editorial