Shelle McGahan has been singing and writing music since she was a child. But it wasn't until she received a gift from her husband of a songwriting course, that her extraordinary talents were discovered by an award-winning music producer. 
"I've always loved music and been writing songs since my parents gave me a guitar when I was ten but I never pursued it," said Shelle who has spent 20 years in advertising and is now training to become a barrister.
Shelle says she was a bit apprehensive at first when her husband Ian presented her with a Valentine's Day gift of a songwriting course earlier this year.
"I was a bit nervous but incredibly excited too of course. I couldn't wait to learn from the professionals and see if I could pick up any new songwriting techniques."
It turns out Shelle needn't have worried as her talents were soon spotted and she was encouraged to reach out to Grammy award-winning music producer Eliot Kennedy who has worked with the Spice Girls, Mary J. Blige, Donny Osmond, Lulu, Gary Barlow, Delta Goodrem and The Wanted.
In fact, it was Eliot Kennedy who famously wrote the nineties hit song Say You'll Be There in just an hour for the Spice Girls – netting him more than £1million. He also co-wrote and produced several other number one hits in the nineties such as Celine Dion's Let's Talk About Love, When You're Gone with Bryan Adams and S Club 7's Bring It All Back.
"I couldn't believe it!" said Shelle. "I knew how much of a legend Eliot was and sent him a few of my songs never in a million years thinking I'd hear back but he did… he got back to me and invited me to the studio. I had to pinch myself!"
Within days Shelle was with Eliot and his team of musicians in his studio laying down her tracks and soaking up the experience.
"It's an amazing process but it's really hard work too.

"I think I always imagined you'd sing it once and then record it and that would be it – but that's so not it.

"It's like painting a piece of artwork. Painting the background, then layering it with the instruments and your voice. It takes time but it's also great fun."
Her first single Hypnotised has now been released alongside a four track EP entitled Broken Heart Burned out Flames.
When asked what husband Ian thinks of giving his wife a gift that is rocketing her to stardom Shelle laughs:
"I don't think he can believe it either. But I know he's proud of me. I think he thinks he's my manager, the one who discovered me.

"But I keep telling him I may require his services as a roadie too if we go on tour," Shelle laughed.
And the mum of three's new found stardom is becoming a family affair with her son Thomas also in on the act designing her EP, website and all her promotional material.
"Everybody around me knows I sing and write… and that it's a passion of mine, but you don't ever think that it's going to turn into anything," says Shelle.

"Even now it might not, but you just have to go with such a brilliant opportunity don't you?"
Shelle says working with someone of Eliot's calibre is amazing.
"You don't dare to dream that you're ever going to work with someone as prestigious as that but I don't think he would have been interested in me had I not put the work in.

"He knows I've been writing for years and it just works… we're in sync together. We've actually become good friends and I consider him a great mentor."
While it's important for Shelle to 'get the music out there' she says she's thoroughly loving the creative process and grabbing the opportunity with both hands.
"It's an exciting journey, although not one I'd prepared for," she says.

"But my music means so much to me. Music, apart from my family, is everything and when it's in your soul you can't not do this."
Within days of her first single being released and being shared round the music circuit, Shelle was approached by a couple of labels but says she is following top producer Eliot's advice and keeping her cards close to her chest for now.
Shelle said: "I can't give too much away but we are currently writing more music and also planning some live sets now that the world is beginning to get back to normal. I can't wait to share my songs with people in live environments and see how people react.

"I can't wait to see where things go."
Hypnotised by Shelle McGahan is out now. The EP is available to purchase on CD and download on iTunes, Apple Music, and Spotify.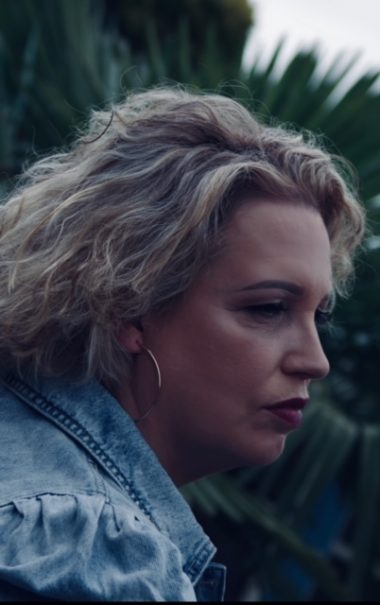 Photo credits: Shell McGahan / Steelworks Studios